Scuba Diving Trips in Roatan, Honduras for Certified Divers
WITH OVER 80 INCREDIBLE DIVE SITES IN THE ROATAN MARINE PARK, YOU WILL NOT BE DISAPPOINTED! OUR EXPERIENCED INSTRUCTORS HAVE THOUSANDS OF DIVES ALL OVER THE REEF.
---
Join us on a scuba dive tour if you are already certified.  The cost for a 2 tank trip with transportation to and from your cruise ship is $110 per person or $65 per person for a one tank dive with transportation to and from the cruise ship dock. Interested in hiring your own PRIVATE divemaster? Inquire within to find out more!! All prices include free equipment rental
WHY CHOOSE COCONUT TREE DIVERS?
We offer you a much more personal scuba dive experience than that of a large resort that you sign up with on the ship.  Two reasons to choose us, read over 1350 five star tripadvisor reviews that our customers have left us over 21 years in operation. Second our large spacious rooftop covered boats with custom built ladders to walk up, NOT climb. These big spacious boats and dock set us apart from the other dive shops in the area. You can walk around on the boat, take in some sun or shade if you want, we have you covered either way.
BOATS
Would you like a photo of you, your family and friends underwater? This is a perfect way to take home memories of your diving vacation. Hire the photographer for 1 dive and get some professional photos.
Scuba Diving Photo Gallery
Coconut Tree Divers – Roatan, Honduras
Photos courtesy of Alexandra Harper Graham
www.alexandrahbphotography.com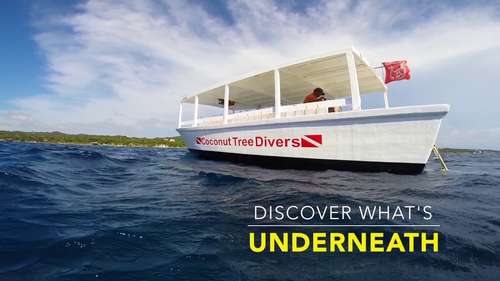 Before sending an email asking with any questions please read through the F.A.Q's.  Or if you feel we missed a question please let us know and we will get it on the website for future customers. Thank you.
FREQUENTLY ASKED QUESTIONS
Have a read through the blog post to see more!!
Coconut Tree Divers Video
Scuba Dive Shop in Roatan, Honduras
[/su_heading]
---
FOLLOW THE MAP IF YOUR DOCKING IN MAHOGANY BAY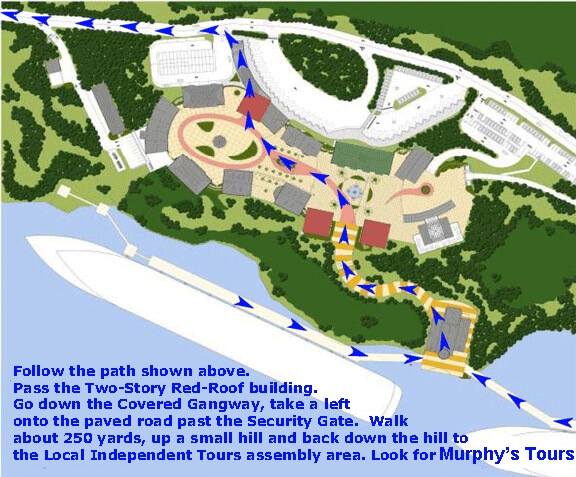 IF YOUR SHIP IS DOCKING AT THE PORT OF ROATAN (COXEN HOLE) MEET MURPHYS TOURS AT GATE 2
---