Coconut Tree Dive Crew
Read about Roatan's premier dive crew

GAYNOR POOK
OWNER – ENGLAND
Started April 2002
After traveling the world for many years searching for the right place to call home, Gay finally found her little piece of paradise on Roatan. In 1996 she learned to dive on Roatan's reef and in 2001 became one of the owners of Coconut Tree Divers.
Gay, who generally handles customer service at Coconut Tree's reception desk, diveshop operations and pretty much anything that isn't mechanical, is always good for a delicious cup of tea and a solid laugh. As one of the founding directors of the Roatan Marine Park, Gay juggles her time between addressing environmental issues, handling her kids social life, dealing with the shop boys and girls and keeping fresh on the latest Roatan gossip.
---

MONTY GRAHAM
OWNER – CANADA
IDC STAFF INSTRUCTOR
TDI / SDI ADVANCED TRIMIX INSTRUCTOR
DSAT TRIMIX INSTRUCTOR
TDI / DSAT SIDEMOUNT INSTRUCTOR
Started March 2007
Monty's diving career began in 2001 when he was trained as a deep sea/commercial diver in Seattle, Washington.  His diving adventures have carried him to Thailand, Malaysia, Singapore, Bahamas, Haiti, Jamaica, Puerto Rico, St. Martin, St. Thomas, Barbados, Bermuda, Cayman Isles, Antigua, Cozumel, Curacoa, Aruba, Venezuela, St. Lucia, and Canada. He is the Technical Deep and Trimix Instructor, one of only two on Roatan.
Monty is also the owner and operator of www.roatanteccenter.com that is affiliated with Coconut tree dive center. He is married to his beautiful wife Alexandra Harper-Graham, a talented underwater photographer. hahaha
---

ALEXandra HARPER-GRAHAM
OWNER – ENGLAND
Underwater photographer and Instructor
Started January 2015
Alex is one of the most talented underwater photographers that Roatan has to offer. She offers photography courses and personal photography underwater shoots. Since completing her TDI sidemount course and extended range Tec diving course, her focus is to go deeper with her camera and capture images only tec divers can do. Alex sells her prints online at www.alexandrahgphotography.com and they can be purchased at the dive center or at Bay Island Hotel. When not diving Alex enjoys traveling and hanging out with her husband Monty.  Alex is working hard on becoming the next diesel and compressor mechanic.
---

FRED HAMILTON
PART TIME BOAT CAPTAIN – ROATAN, HONDURAS
Fred left the island of Roatan when he was 21 years old to work on a cruise ship. After 15 years he left for the oil fields in the Gulf of Mexico and then to Italy to help build a new port. After 7 years of running inter-island freighters he has returned to his native island to take the helm of Potlicker. Fred loves fishing and his 17 grandchildren. True, buddy!
---

WILL WELBOURN
COURSE DIRECTOR – LONDON, ENGLAND
Started September 2004
Roatan's longest serving Course Director Will Welbourn started diving in 1989. Will explored the waters of Thailand, Australia, Malaysia, Indonesia, Crete, Sri Lanka, Bocas del Toro, and the Corn Islands. Tired of his job as an accountant, he left sunny England in 2003 and completed his PADI Divemaster and Open Water Scuba Instructor certifications in Roatan.
Will serves as a Coconut Tree Diver's PADI Course Director, PADI/DSAT Tec Deep and Trimix Instructor Trainer, and Emergency First Response Instructor Trainer. He is currently a PADI Instructor Trainer in the following specialties: Deep, Night, Wreck, Enriched Air Nitrox, Digital Underwater Photography, Emergency O2 Provider, Boat, Drift, Naturalist, Underwater Navigation, Search and Recovery, Equipment, and Gas Blender.
Will is married to Loren, owner of the restaurant Oasis that offers delicious fine dining in West End. They have a beautiful daughter Andi and when he's not teaching or spending time with his family Will loves a bit of English Chelsea football.
---

scubated
MASTER INSTRUCTOR – CANADA
Started March 2012
After first learning how to dive in the cold water lakes of Canada back in '94, Ted arrived on Roatan 15 years later to complete his Divemaster program and has never looked back. Since then, he has received his Master Instructor rating, as well as getting some TEC courses under his belt.  His passion for conservation has led him to write his own PADI Distinctive Specialty course Turtle Educated Diver (TED for short), currently the only instructor able to teach this course globally.  Ted has enjoyed spending his years locating and photographing Roatan's littlest species of fish and creatures whenever he has had the opportunity. He also had nice hair, which was cut off for charity.
---

RACHAEL SOROCHAN
MASTER SCUBA DIVER TRAINER – CANADA
Started July 2016
Originally certified with her Open Water in Honduras Rachael had always dreamed of returning and becoming an instructor. 5 years later she came to us for her Dive Master and IDC and never looked back. She's come a long way from chilly Saskatchewan but for her trading snow for sand was easy. Rachael enjoys riding Moose down the West End road, driving tractors and showing the DMT's how it's done.
---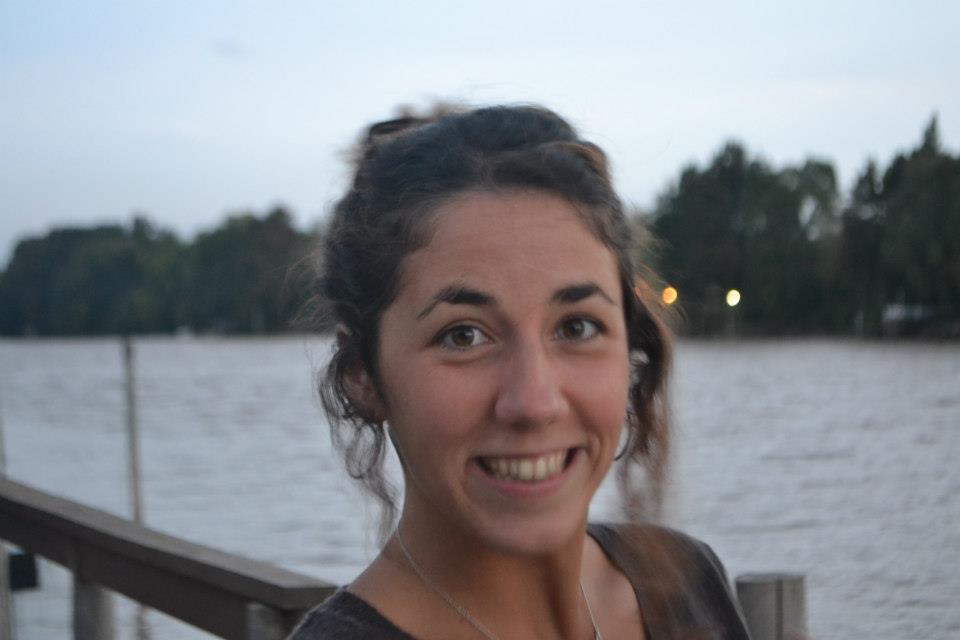 augustina piccaluga
OPEN WATER SCUBA INSTRUCTOR – argentina
Started June 2017
Tina is the newest scuba dive instructor working for Coconut Tree Divers. After many years of travel and leaving her job as a doctor, Tina completed her divemaster and instructor program with us.
---

CRUZ CHURRE
MASTER SCUBA DIVER TRAINER – USA
Started August 2016
Cruz has spent plenty of time in the cold before coming down to Roatan to warm up. Once an avid sailor having done the inside passage up to Alaska numerous times. He has sailed and swam in the frigid waters of his native Northern California since he was a boy. Eventually he was tired of freezing his butt off and ran away to the Caribbean in 2015. Since then Cruz has lived on several islands including Panama working as a technician at off-the-grid eco resorts. The former butcher decided to take his hobby of diving and make it a profession in 2017. He now stays busy by teaching numerous specialities including Sidemount, as well as being a PADI Tec Deep instructor and annoying Monty.
---

SHANE GROOBY
MASTER SCUBA DIVER TRAINER – ENGLAND
Started December 2017
All the way from England, Shane decided to escape the cold waters of the North Sea and is now enjoying instructor life in the Caribbean. Although you can't always hear his deep english accent over the motors of the boat, when you can hear, it's clear he knows what he is on about. He first learned to dive with his father at age 12 never knowing he would go on to become an Instructor and has a number of teaching specialties. He would like long walks on the beach if he wasn't scared of sand on his toes, and romantic dinners of Dr. Pepper and fried chicken.
---

ROLANDO PUERTO
DIVEMASTER – ROATAN, HONDURAS
A native Roatan islander, Rolando completed his Divemaster certification at Coconut Tree in 2005 and now leads visiting divers around his favorite dive sites. Rolando loves driving his skiff, drinking rum, and impressing the ladies by diving headfirst into the reef. When not in the water, he can be found managing the Coconut Tree Resort.
---

DENVER MANN
DIVEMASTER – ROATAN, HONDURAS
Born and raised on Roatan, Denver got certified as an Open Water Diver in 2013 at Coconut Tree and has had a passion for diving ever since. He was trained as a divemaster in 2015 and stuck around for freelance work. Denver loves looking for small and rare critters like nudi's, seahorses, and mermaids. Read about Roatan's premier dive crew
---

STEVE VINCENT
COFFEE MANAGER – GREEN BAY, WISCONSIN – UNITED STATES
When Steve Vincent first arrived to Roatan aboard a cruise ship, he knew he had found somewhere special. Years later, he officially left the frozen tundra of Green Bay, Wisconsin, driving his RV thousands of miles south to the Roatan's Caribbean shores.
Steve is responsible for making the delicious pots of hot coffee in the morning, which keeps the dive shop functioning at 8am! In his spare time, Steve loves diving, playing with his dog Boomer, taking people out on jungle hikes and pulling for the Green Bay Packers. Read about Roatan's premier dive crew
---

Chucky washed ashore one fateful morning in 2007. His algae-encrusted hair, sulfuric stench, and hideous face made him the perfect fit for Coconut Tree's shop mascot.
Chucky is a notoriously poor diver who constantly gets lost on Rescue courses. When he's not lounging around on the ocean floor with his custom-made weight belt, he lurks around the side of the dive shop awaiting his next chance to go diving (or frighten new customers).
Chucky is a bit of a celebrity, you might have seen him recently on CNN. Read about Roatan's premier dive crew
---