PADI Deep Diver!
GET STARTED WITH THE MOST POPULAR SPECIALTY DIVE CERTIFICATION IN THE WORLD
---
PADI Deep Diver Specialty Course Description
Coconut Tree Divers – Roatan Dive Shop
DIVE COURSE DETAILS
DIVES: 3
DAYS: 2
PRICE: $230.00
Pricing Includes Materials
MINIMUM AGE: 15
PREREQUISITES:
PADI ENRICHED AIR NITROX
(RECOMMENDED, BUT NOT REQUIRED)
---
WHY PADI DEEP DIVER SPECIALTY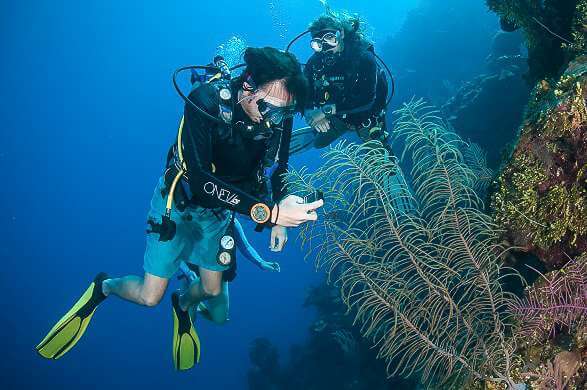 Have you ever peered over a wall and wondered what's hiding just a bit deeper? The PADI Deep Diver speciality trains you to handle the increased risks of deep diving while exploring the hidden world that lies down to 40m/130ft. You can also extend your dives by combining it with the PADI Enriched Air Nitrox Specialty.
---
WHAT DO I NEED TO START?
You need to be at least 15 years old, and PADI Advanced Open Water certified (or equivalent certification from another organization). It is also recommended that you are PADI Enriched Air Nitrox certified, to make the most of extending your bottom times at depth.
---
WHAT WILL I DO?
You will make three deep dives with your PADI instructor to maximum depths of 30 meters/100 feet, 24 meters/80 feet, and 40 meters/130 feet respectively. At depth, you will practice various deep diving skills including:
Narcosis assessment
Air consumption calculations
Deep navigation
Proper safety stops and emergency procedures
You will also complete two knowledge development sessions in which you discuss the risks and procedures involved in deep diving.
---
WHAT DO I EARN AT THE END?
You will be certified as a PADI Deep Diver, to a maximum depth of 40m/130ft within no-stop limits.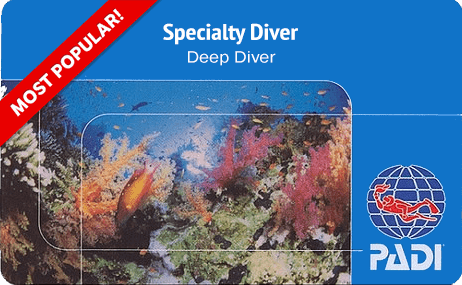 ---
WHAT'S YOUR NEXT ADVENTURE?
Coconut Tree Divers – Roatan Dive Shop