The BEST dive shop location in Roatan Honduras
IN ROATAN, HONDURAS, BAY ISLANDS, CENTRAL AMERICA
The BEST dive shop location in roatan honduras west end with air conditioned classrooms. Our commitment to your safety and fun shines through from the first moment you walk in our door.  Grab yourself a complimentary cup of Honduran coffee or chilled water and in no time we will have you registered in our custom-designed computer system.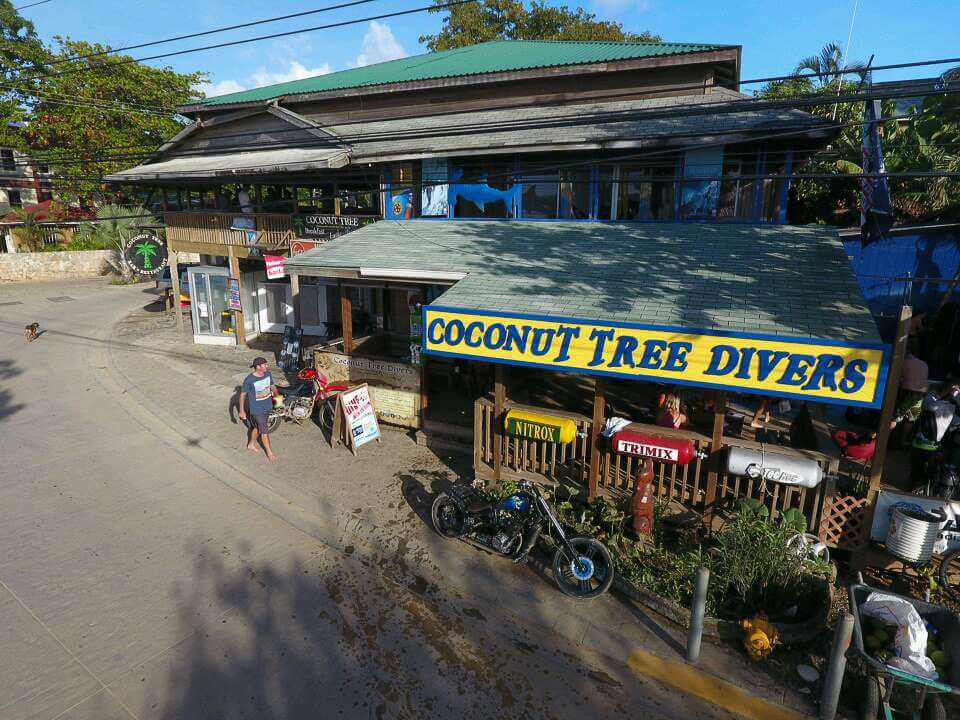 ---
COCONUT TREE DIVERS, ROATAN, HONDURAS
At the end of your stay you will get a printout with all the dive log information from your underwater adventures. You definitely won't want to miss watching the sunset from our large outdoor deck, especially since we have the cheapest ice cold beers in town to toast the end of another fantastic day of diving.
---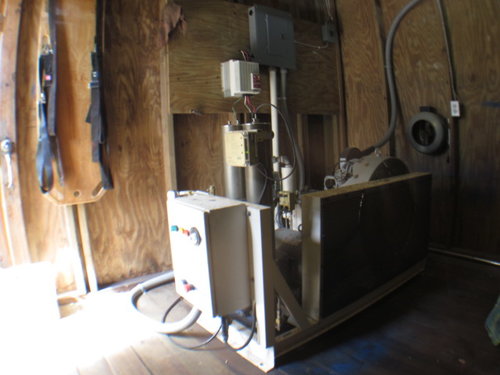 COMPRESSORS
Our two on-site, nitrox/trimix capable Bauer K15 compressors meet air quality inspections every three months.  Our tank cylinders annually pass visual inspections and always remain within their hydrostatic testing dates.  In short, you can rest assured that the air you are breathing is dry, clean, and safe.  We also keep emergency oxygen, first aid, and a VHF Radio on the boats at all times.  We are also a full Nitrox and Trimix facility that we partner with the famous Roatan Tec Center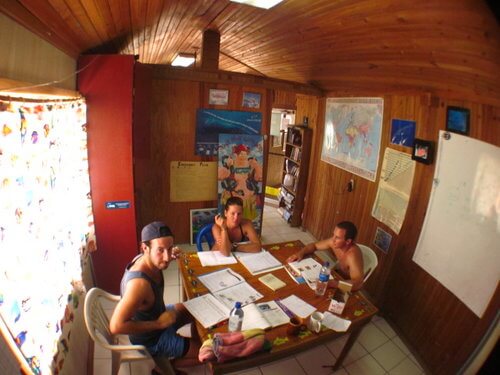 CLASSROOMS
If you will be taking a PADI Course with us, you will inevitably spend some time on the second floor in one of our spacious, air-conditioned classrooms.  We have enough room to accommodate several classes at a time, so you will never have to wait for space to become available to start your PADI Course.  Spread your work and relax your legs at our study tables while your instructor teaches from our large whiteboards.
---
HALF MOON BAY, ROATAN HONDURAS
Coconut Tree Divers Dive Shop
---