A sunset in Roatan, Honduras is unpredictable.
In the best way possible.
You never know what colors your eyes will be graced with.  A sunset sky that starts out orange can quickly fade into purple, then into pink, then back to a fiery mix of red, orange, and yellow. It is a sight you do not want to miss and luckily we are counting down our top five favorite sunsets spots so you are sure not to miss out on a beautiful sunset in Roatan!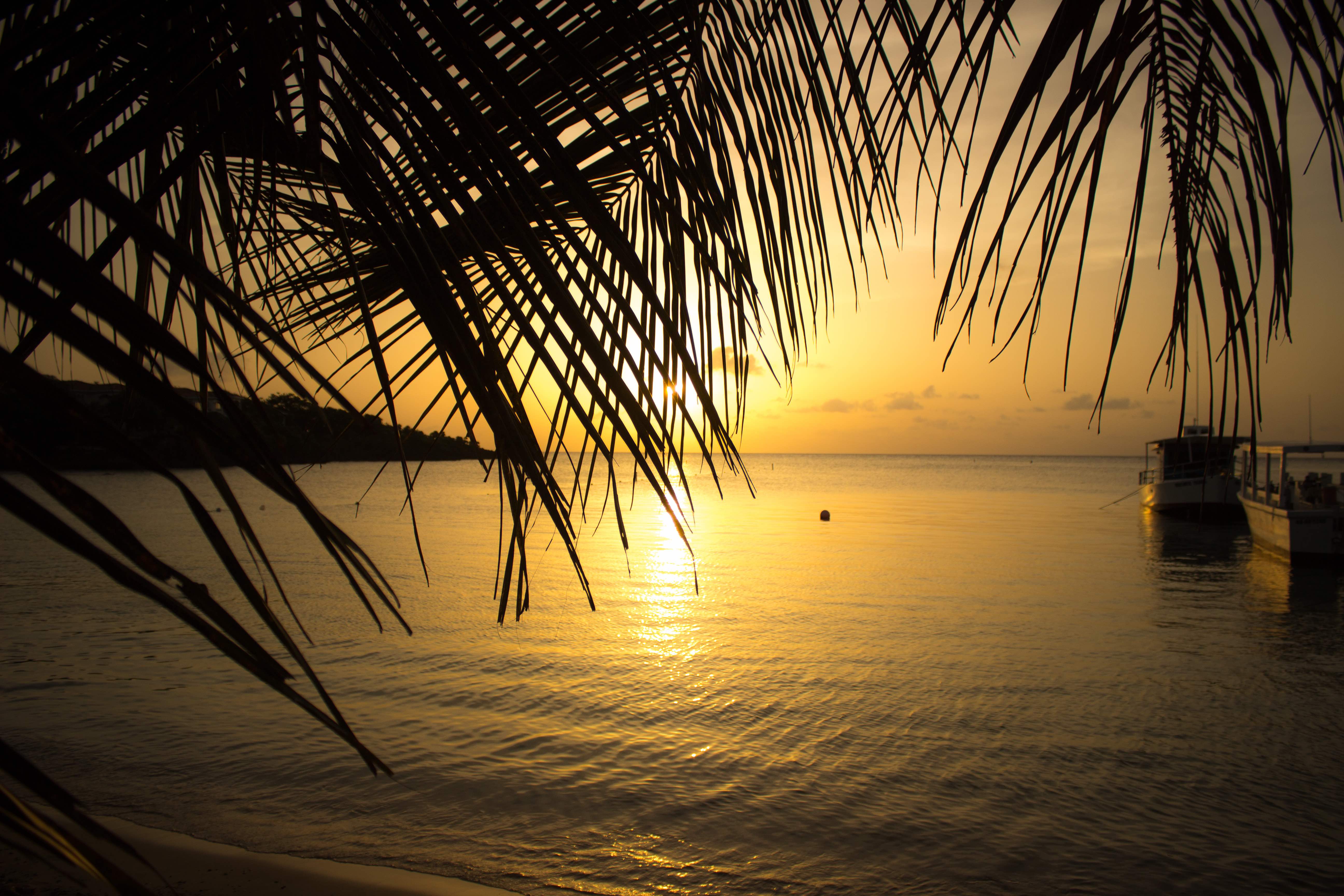 A countdown of the best spots to watch the sunset in Roatan 
#5 Oleajes
We love this spot because it still feels a bit like a secret! Oleaje is a Spanish inspired tapas restaurant located in the heart of West End, it is a second floor restaurant so it can be a little easy to breeze by. However if you look for the staircase painted with a beautiful octopus mural that leads up to the restaurant, you cannot miss it. Upstairs, Oleaje has a large open air deck with such a charming ambiance. It provides a gorgeous sunset view, often times with live acoustic music, and the owners Paul and Ali are very welcoming and always down for a chat!
It is a low key, relaxing place to watch the sunset over the Roatan waters.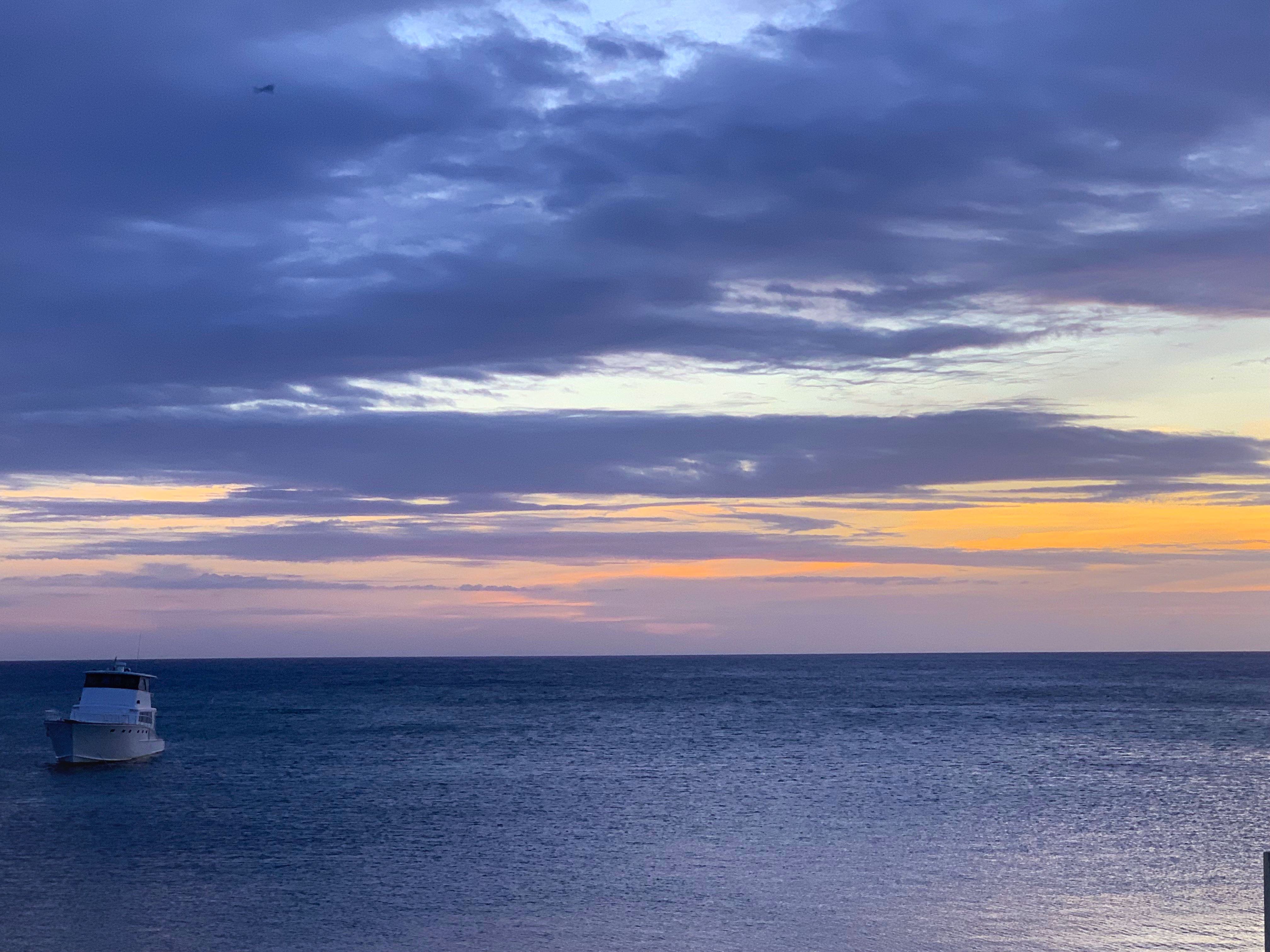 #4 West Bay Beach
A water taxi from West End will get you to West Bay beach, arguably one of the best beaches around. West Bay beach is littered with places to grab a cocktail and watch the sunset over the sandy white beach and crystal clear water. A couple of our favorites are Bananarama and Beacher's Bar & Grille, or simply grab a beer and stroll the beach for all the best views!
West Bay beach is where the majority of the resorts are, so it can be more crowded than West End, but it sure is stunning and one of the best places to watch the sunset in Roatan!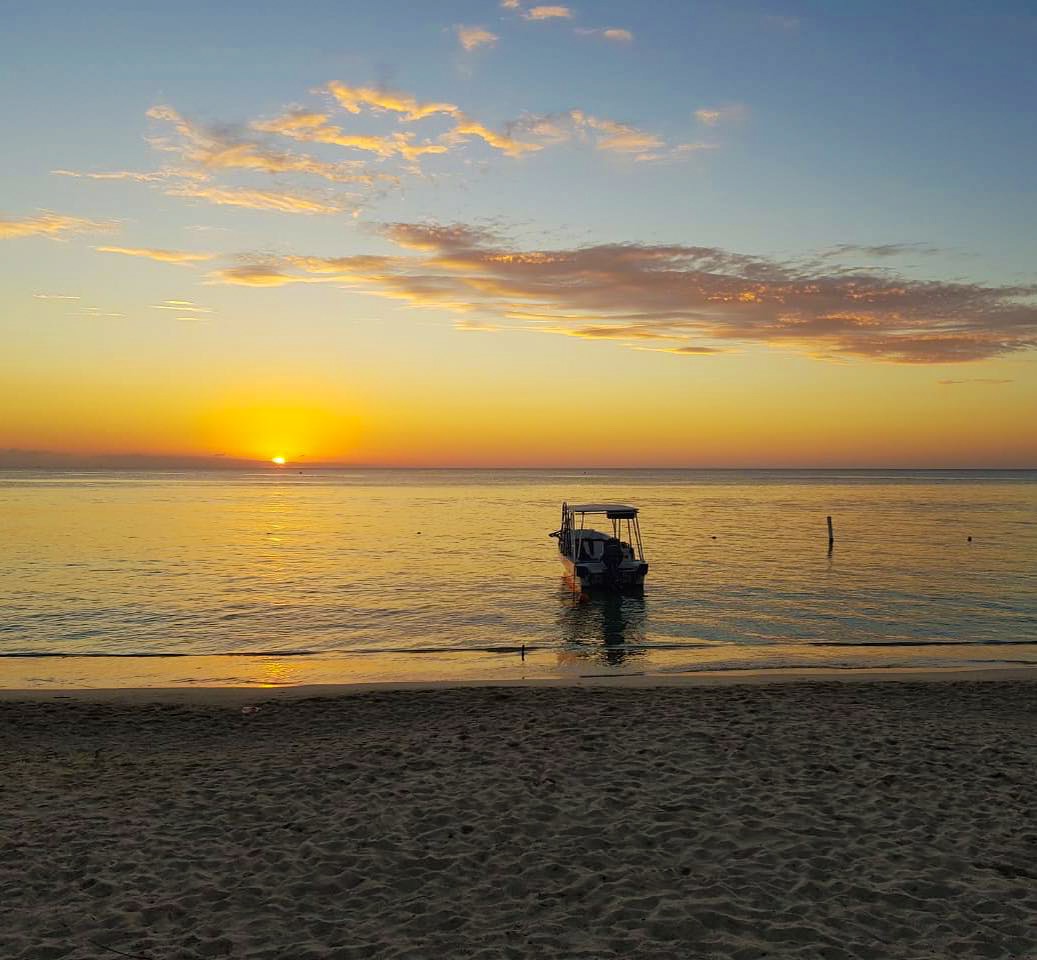 #3 Lands End
One of our all time favorites… what makes Lands End so significant is it's unique location and landscape. Located in West End, but tucked about a 6 minute walk away from the main strip, you will find this little slice of paradise. Lands End is a hotel and restaurant bar with a large ocean front deck and turquoise blue pool that overlooks the ocean. A rocky coast instead of a beach front gives Lands End a unique look as the sunsets over the pool and ocean, providing a killer view.
A very tranquil and gorgeous spot to catch the sunset and indulge their happy hour!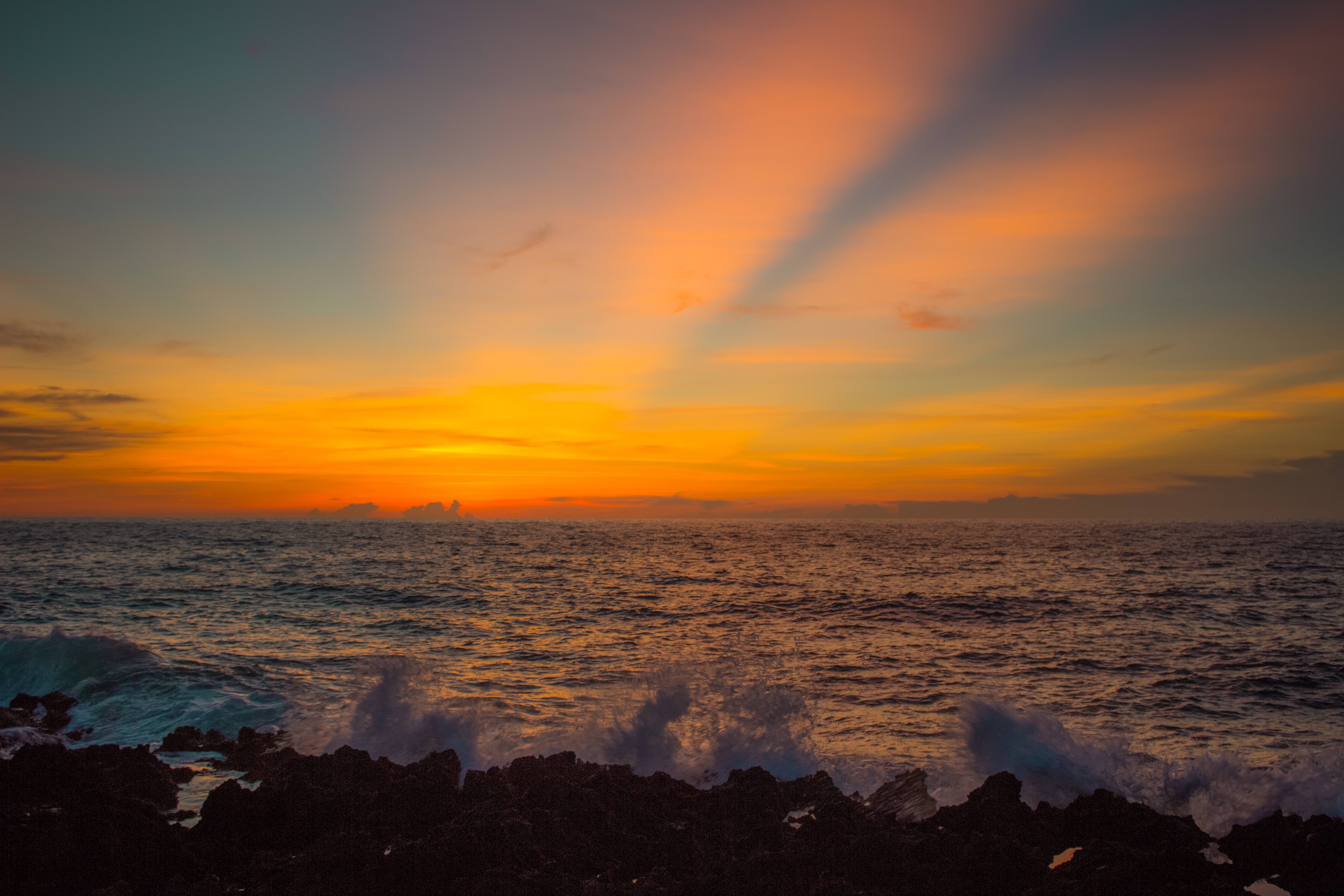 #2 Sundowner's Beach Bar
What we would consider the most happening bar on the island. Definitely the place to be if socializing with locals, tourists and ex pats alike is your cup of tea! Sundowner's is a two story bar located on the beach in West End's Half Moon Bay. This little beach bar is an island hot spot and as the name suggests, a perfect place to watch the sun go down over the horizon.
If you are looking to make some new friends, grab a Monkey Lala and watch the sky change colors, Sundowner's is definitely the one of the best places to watch the sunset in Roatan!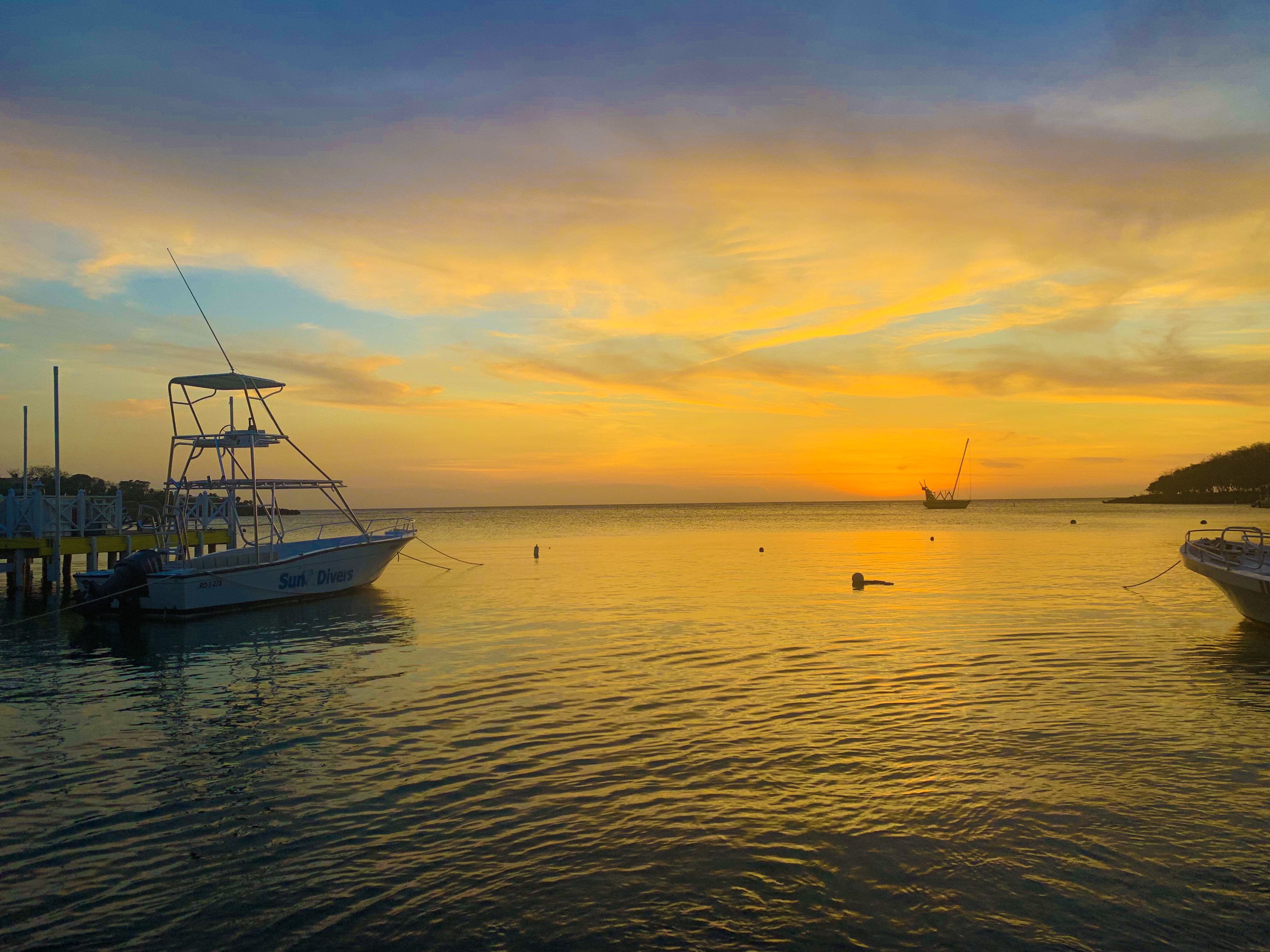 #1 With us @ the Coconut Tree Dive Shop!
Every evening when the last dive boat rolls in… it's beer o'clock at the Coconut Tree Dive shop! Each evening staff, customers and friends gather on our beach front dive shop deck to bid farewell to another beautiful day of diving. We are located conveniently right in the heart of Half Moon Bay AKA prime sunset territory. Come visit us, it would be our pleasure to make all of your scuba diving and sunset dreams come true!!
For more information about our dive shop check out our website. We would love to make you a part of the Coconut Tree family!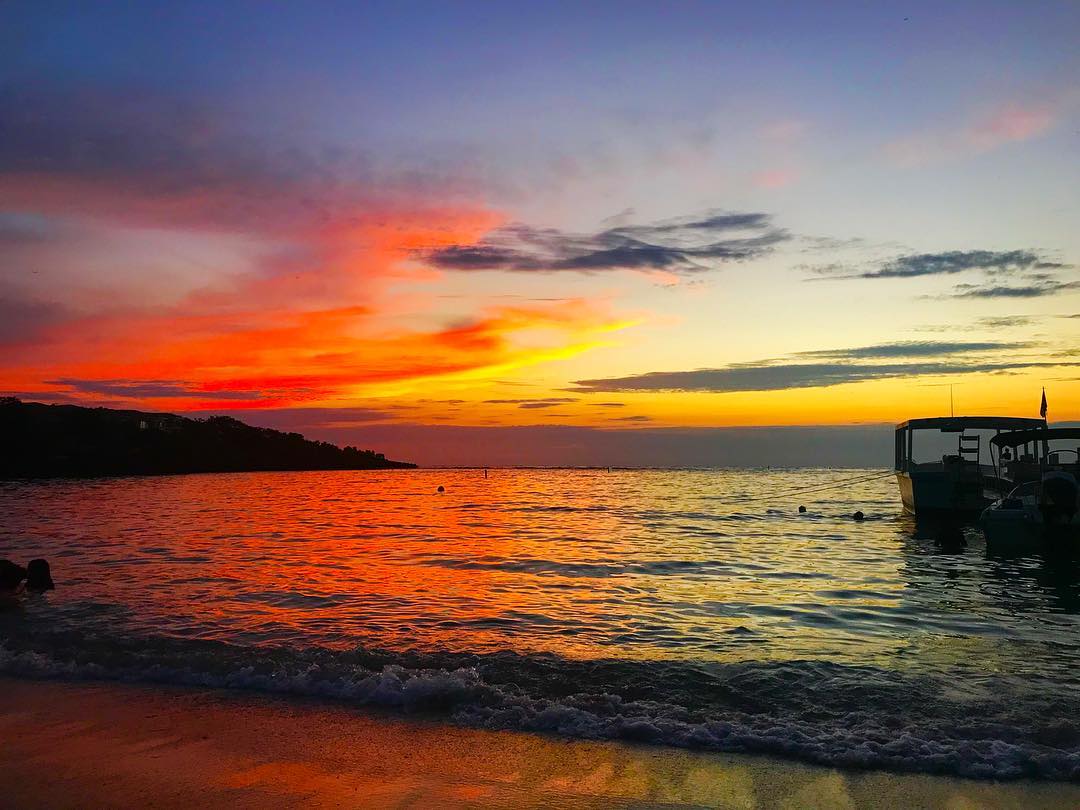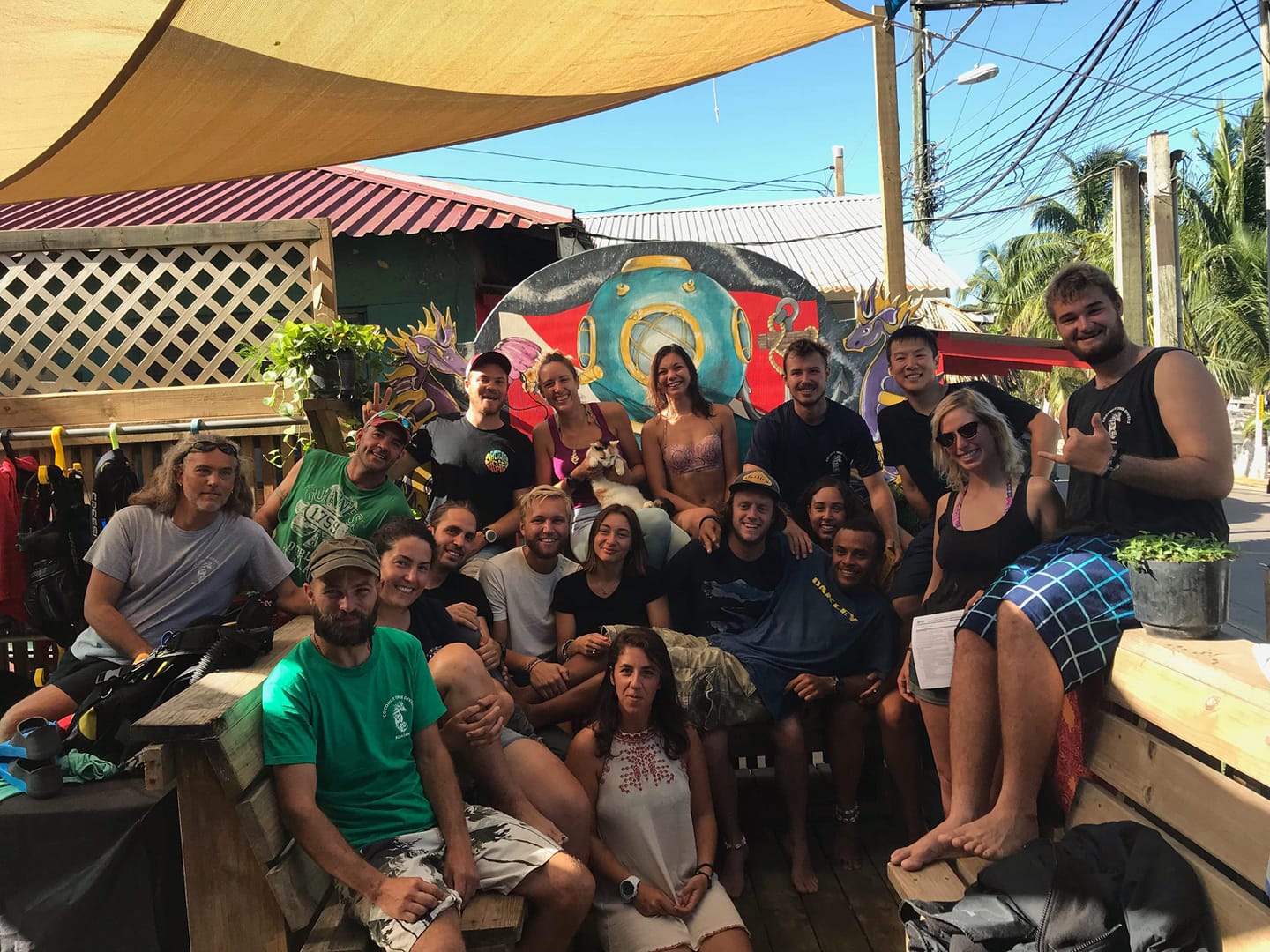 There you have it, our version of where to catch the best sunset in Roatan.
Come share in these beautiful moments with us, see you soon!
---
---
We would love to have you come dive with us!
For more info on Coconut Tree Divers, schedules, courses, and pricing head to our homepage
HERE!
To make a reservation head to our online reservation page
HERE!
Want to keep up with all things Coconuts?! Make sure to follow us!