For the past 5 years we are proud to be able to host a large dive group of scuba divers from Bluewater Divers Oklahoma. Our friend Mark is the dive manager and close personal friend to Coconut Tree Divers, every year in May he organizes a dive trip to Roatan, and Coconut Tree Divers is his top choice.
So let's ask Sharky Mark why CTD?
Location;
They have a large facility to handle groups of divers, each diver will be assigned a dive locker with their buddy to stow all your personal dive gear. The dive deck features a very scenic west side ocean view, plus the location in Half Moon Bay hosts a dock to load the boats, and as a result, is easy access to the best dive sites on Roatan.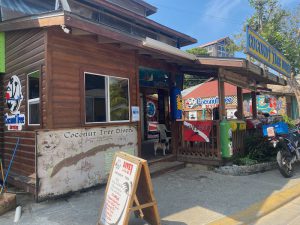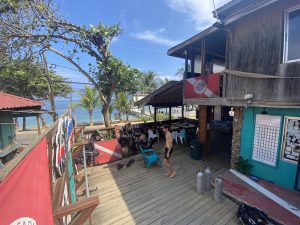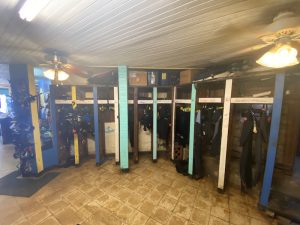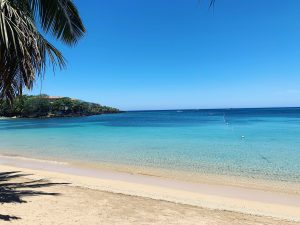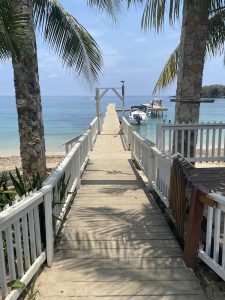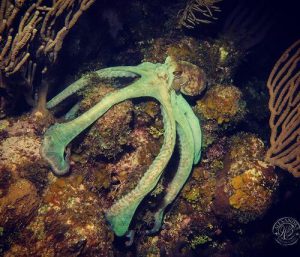 Safety;
All dives are lead by very experienced Padi Instructors, what's important is that their staff can take all divers to any site within the Marine Park and show them the best features and creatures each dive site has to offer. O2 kits, marine radios, AED's, First Aid kits, etc… they have all safety protocols in place.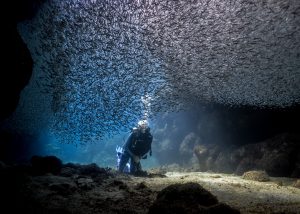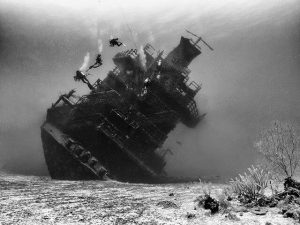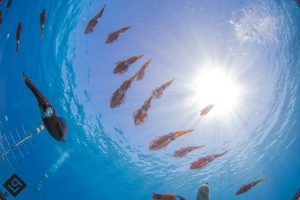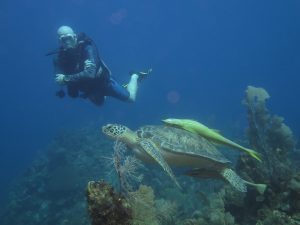 Boats;
Whilst it may take us longer to get to a dive site they gain the advantage in having a large platform for divers to comfortably walk around and have chit chats with staff and team mates on the boat. The ladders are custom made by a diver so it makes for an easier exit out of the water.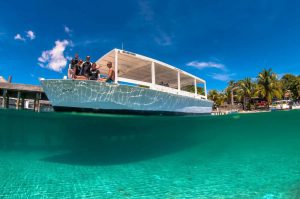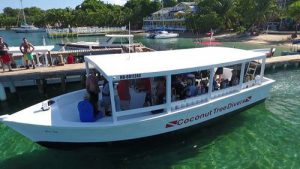 Fun;
Don't make it job! Get out there have fun, take home memories and leave bubble trails….. We enjoy hosting the Bluewater Divers from Oklahoma because they all come with a positive fun fresh attitude geared towards safety and marine conservation. Mark has taught most if not all the divers in the group, so they are prepped ready for diving as soon as they arrive. Transportation is provided by Murphy's Tours; in which is highly recommended. On your dry day why not do an island tour and see what this beautiful Oasis has to offer, who knows….. you may like it so much you move here!!
Summary;
Coconut Tree Divers and the staff would like to thank Blue Water divers for the week of May 8th till May 13th; Sharky Mark, Sarah, Erica, Tiffany, Will, David, Tony, Angela, Jim, Krista, Jeremy, Desiree, Dan, Kim, Jeff, Mandy, Lisa, and Roy.
We would also like to thank for the week of May 22nd till May 27th; Sharky Mark, James, Andrea, Pat, Annetta, Bret, Kerri, Tim, Jeffrey, Ciara, Adam Taavi, Kate, Gregg, Becky, Chad, Penny, Isaac, Trista, and Roy.
We look forward to seeing you all again next year!! Happy and Safe diving out there to you all.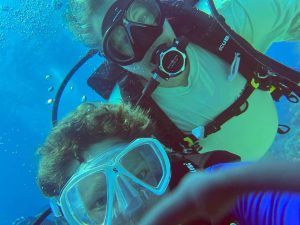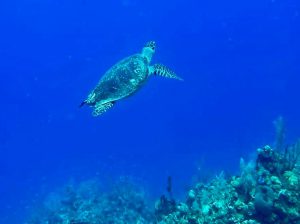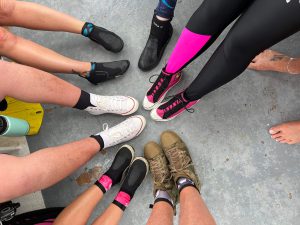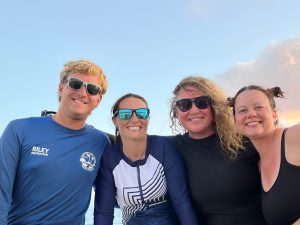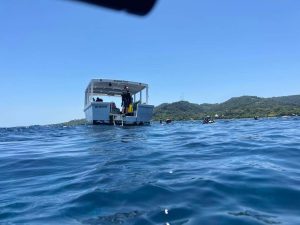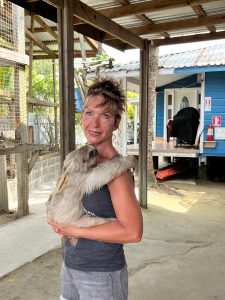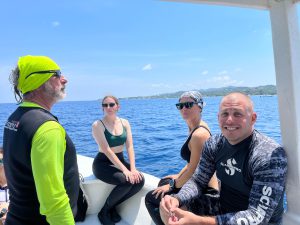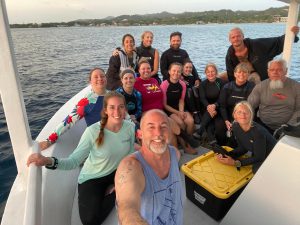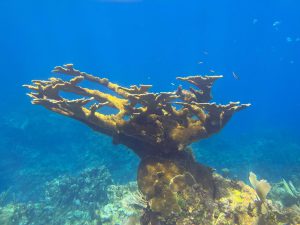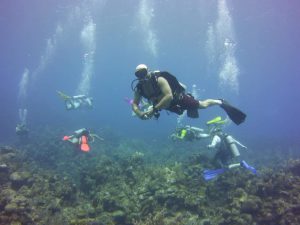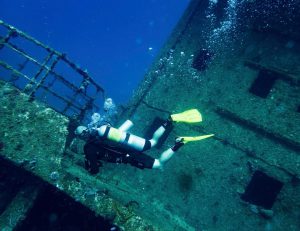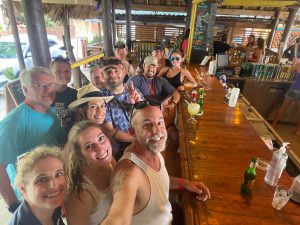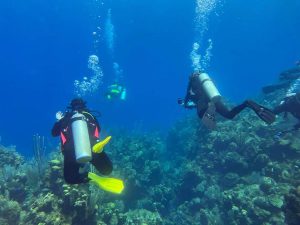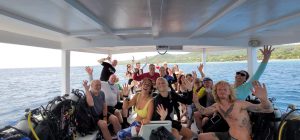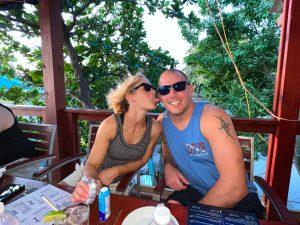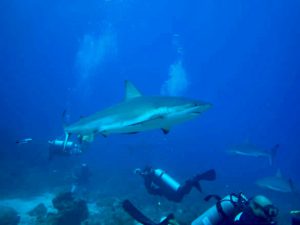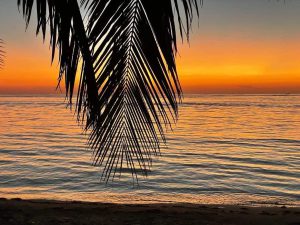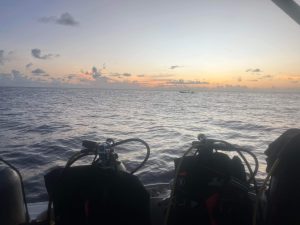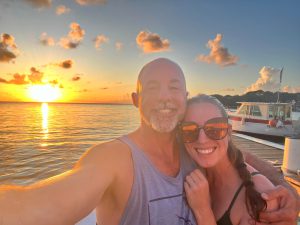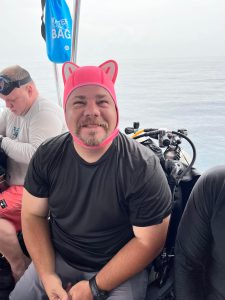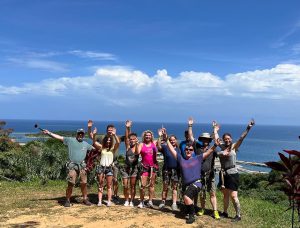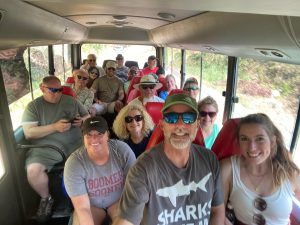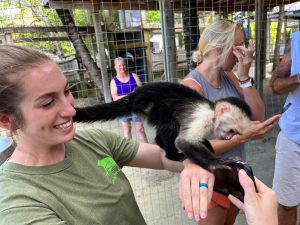 You can find them @https://bluewaterokc.com/ or facebook https://www.facebook.com/Bluewaterokc for more information.
Need that dream vacation for your dive group, look no further. You know where to find us [email protected]https://www.instagram.com/coconuttreedivers/ @https://www.facebook.com/coconuttreediversandgoprocaribbean
http://www.coconuttreedivers.com